Unlocking the Secrets of the Big Bang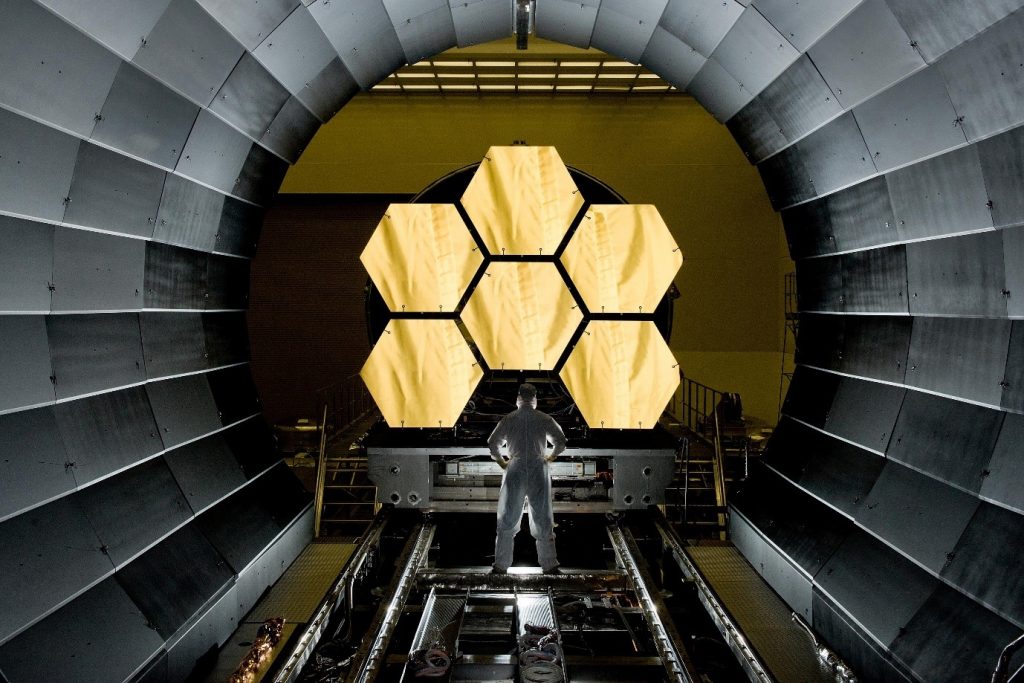 A Blast From the Past
 The James Webb Space Telescope  (JWST), launched into space  in 2021, is an infrared telescope designed to help astronomers see back more than 13 billion years to a time when the first stars and galaxies were forming from the darkness of the early universe. Building on experience gained from the Hubble Space Telescope (HST), ISTD was heavily involved in the formation, manufacturing, integration, and testing of technology that helped make JWST into the successful mission that it is today.
JWST is equipped with a technology known as "microshutters," a new technology that was developed specifically for the JWST mission, which are a key component of one of Webb's instruments known as the Near-Infrared Spectrograph (NIRSpec), that allows Webb to measure the intensity of light at different wavelengths from distant objects.These microshutters can be thought of as tiny windows with shutters, each measuring 100 by 200 microns. That's about the size of a bundle of only a few human hairs. Webb is equipped with a microshutter that has a grid of 248,000 tiny doors that can be operated individually to open or close to transmit or block light to capture data known as Spectra.
ISTD's Optics, Cryogenics, and Detector Systems branches played a huge role in the development and testing of the microshutter technology for Webb. They also had a hand in supporting the mirror metrology, optical integration and alignment, and the cryogenic performance testing. All working together to make JWST the impressive telescope that it is today.