ETD Internship Programs
NASA's Goddard Space Flight Center offers part-time and full-time internships during the spring, fall and summer sessions where students engage in Goddard's revolutionary mission and research projects. Internships aim to inspire a life-long interest in science, technology, engineering and mathematics. Goddard internship participants work alongside the Center's world-renowned engineers and scientists, contributing significantly to missions, projects and other endeavors. Explore the Office of Education programs Goddard offers to high school, undergraduate and graduate students by visiting the site below.
The ETD offers many partnership programs with various universities around the country. These programs are dedicated to undergraduate, graduate and doctorate level students to provide an experience/opportunity to gain hands-on experience and solve real world problems in areas that pertain to their current area or study. Click Here to download the ETD Recruitment Digital Booklet
---
---
OSTEM Application Deadlines (Fall 2023 – Spring/Summer 2024):
OSTEM Fall Internship Deadline: May 26, 2023
OSTEM Spring Internship Deadline: August 30, 2023
OSTEM Summer Internship Deadline: October 20, 2023 (1st Round) & February 2, 2024 (2nd Round)
---
Pathways Application Deadlines (Fall 2023 – Spring/Summer 2024):
Pathways Fall Internship Deadline: September 11-15, 2023
Pathways Spring Internship Deadline: February 5-9, 2024
"The ETD's internships are so unique. I have been able to use my interest in gaming and game design to work on AR/VR software that is used to work not only on missions, but even for environmental things like tracking the Canadian wildfire smoke."

– ETD Summer 2023 Intern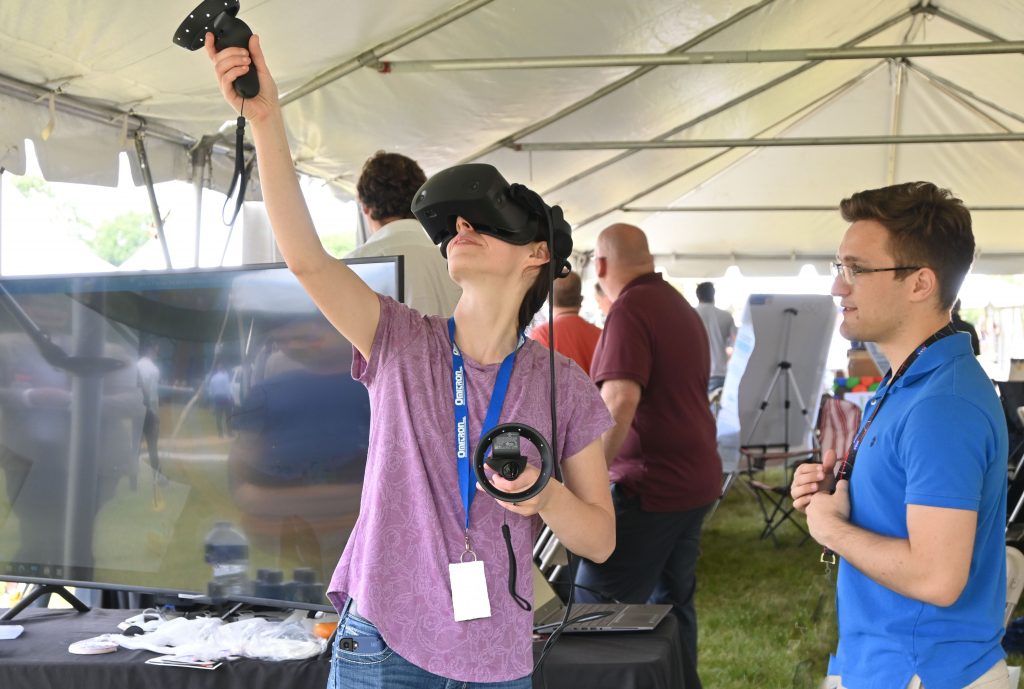 "Goddard's campus environment has been an amazing place to grow. I'm grateful for the opportunity to learn from a group of immensely talented people. The community I have built here has been worth every moment."

– ETD Summer 2023 Intern
"I've always admired NASA, so it's kind of like a fever dream. You don't usually associate communications with NASA. So to get the internship with my background in media production and communications was so exciting. There's a chance for me to work in this field I've always admired, after all."

– ETD Fall 2023 Intern
Goddard maybe recruiting on your campus in the near future.
If you are a student and can attend the career fair or recruitment event, please bring a current resume and be sure to visit the NASA/Goddard Space Flight Center booth.
For general employment questions or colleges/universities that would like to visit Goddard or invite the ETD to a career or job fair, please use the contact form below.
Follow the GSFC recruitment team: